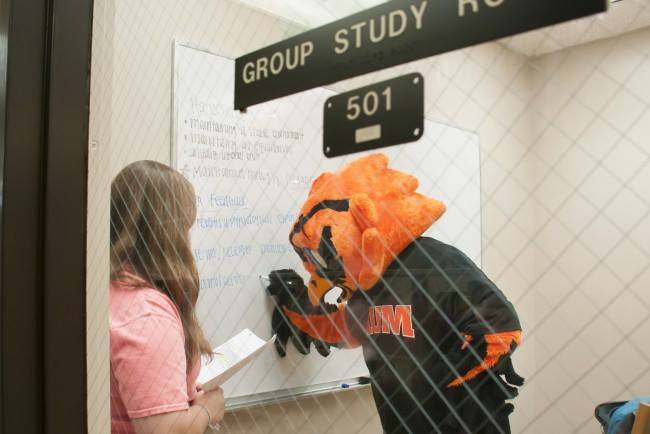 The AUM Library has 4 group study rooms available for two, or more AUM students. When students submit a reservation, they agree to these terms of use (for full policy see Policy Guide):
Students may reserve these rooms up to four hours per day per student; multiple individuals in a group are not permitted to make multiple reservations in a day.
Reservations can be made up to three weeks in advance.
A group that is more than 15 minutes late forfeits the reservation. Likewise if less than two individuals of the group are not present, the reservation may be forfeited.
Do not leave valuables unattended. The Library is not responsible for lost, stolen or damaged personal property.